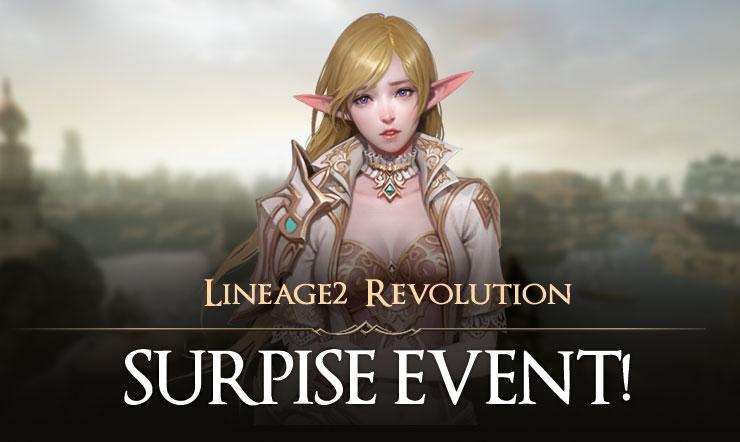 Hail Heroes!
We hope that you are enjoying playing Lineage2 Revolution!
Due to the amazing support we have been receiving from all of our users, we have decided to surprise you with some equally amazing rewards! Heroes who get their character to level 10 for the first time or for those of you who already have characters, all you have to do is level up your character once during the surprise event period and you can get your hands on 1700 Red Diamonds and 150,000 Adena!
Event Period: 7/3 3:30 PM ~ 7/6 12:00 AM (UTC + 8)
Rewards:
1700 Red Diamonds
150,000 Adena
Details:
– The first character that reaches level 10 will receive the reward
– Those past level 10 should level up their character once during the event period
– Users who have already reached Level 120 will get their rewards sent to them separately (At 7/6 12:00 AM UTC +8)!
Please note that you will receive these rewards only once per account.
Rewards will be sent to your mailbox.
* If you have not received your rewards after leveling up or reaching level 10, please reboot your game or go to the shop and they will be waiting in your mailbox!
Fight on!
Source: Official